"The way Zinfandel should taste."™
2016 Zanon Zinfandel Dry Creek Valley Old Vine Now Released

-Two new varietals now released - 2016 Petite Sirah Dry Creek Valley and 2016 Sangiovese Dry Creek Valley-

Available only in Ohio, these Sonoma County (CA) wines have deep Columbus (OH) roots.
Our Reviews
2016 Vintage Reviews
---
Featured in

Wed. Dec. 12, 2018
Wine Review: 2016 Zanon Dry Creek Valley Petite Sirah (PDF)
— Jon Christensen
Columbus Dispatch wine reviewer
The Wine Buzz
Ohio's Premier Wine Publication

Wed. Oct. 03, 2018
Wine Review: 2016 Zanon Dry Creek Valley Old Vine Zinfandel (PDF)
— Jon Christensen
Columbus Dispatch wine reviewer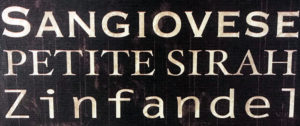 About
Zanon Zinfandel is the creation and vision of Columbus, Ohio resident Scott Zanon, who spent 16 years in the wine industry. After graduating from The Ohio State University in 1983 with a BS in Agriculture (Agronomy and Horticulture), Scott began by working in the retail side of the business for two years. The first year was spent at Globetrotter Wine & Cheese and the second with Beer and Wine Beverage Center where he was the manager. Both were located in Columbus.
In 1985, Scott was offered a sales position in the wholesale side of the business with American Beverage, a division of Litter Beverage Company. After a very successful year stint, he was approached and hired by Bauer & Foss, Inc. and spent the next 14+ years there. The first year he was involved with starting the ProVin subsidiary wine company and in the second year, progressed to the supermarket side as Bauer & Foss was just getting involved in that aspect of the business.
For the next 10+ years, he was the buyer for all wines coming from the West Coast including California, Oregon, and Washington plus still called on eighteen high profile retail and restaurant establishments. It was also during this time that Scott established the "Microbrewery" division for the company and secured for the State of Ohio such iconic brands like Sierra Nevada, Brooklyn, Saranac, Dock Street, Portland, Olde Heurich, Celis, Chicago, and New Amsterdam.
2016 Fact Sheet
2016 Zanon Zinfandel Old Vine
Dry Creek Valley
"The way Zinfandel should taste."™

-Vineyard Sources-
 The Zinfandel vineyards are located on the hillsides in the scenic and bucolic setting of the historic Dry Creek Valley. This region has long been considered the Mecca for great Zinfandel. The vines are head-pruned and hand-picked from old vine vineyards. 
-Technical Information-
Appellation: Dry Creek Valley, Sonoma County, CA
 Aging: 12 months in neutral American Oak 
Alcohol: 14.0%
-Winemaking-
 The 2016 growing season was blessed with warm weather and mild temperatures allowing the grapes to reach full ripeness with balanced acids. Harvested the first three weeks of September, the grapes exhibited exceptional color, flavor, and tannins. Temperature controlled fermentation occurred in stainless steel tanks with daily pumpovers to extract color and flavor from the skins. The wine was then aged in small neutral American oak barrels for 12 months. 
-Tasting Notes-
 Zanon Zinfandel is a classic Dry Creek Valley Zin. The wine exudes typical blackberry and raspberry aromas along with a dash of black pepper and warm baking spice. A long elegant finish is framed by a kiss of vanilla oak. The blend is 88% Zinfandel and 12% Petite Sirah which adds color and structure. Enjoy this cork finished Zinfandel now or cellar for 2-4 years.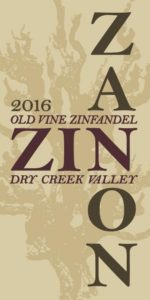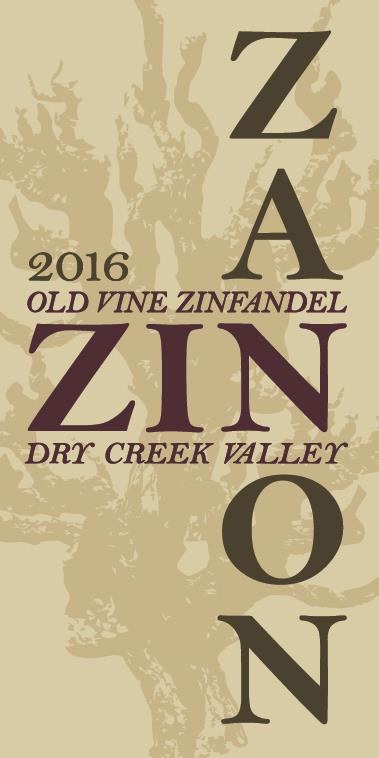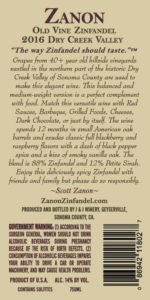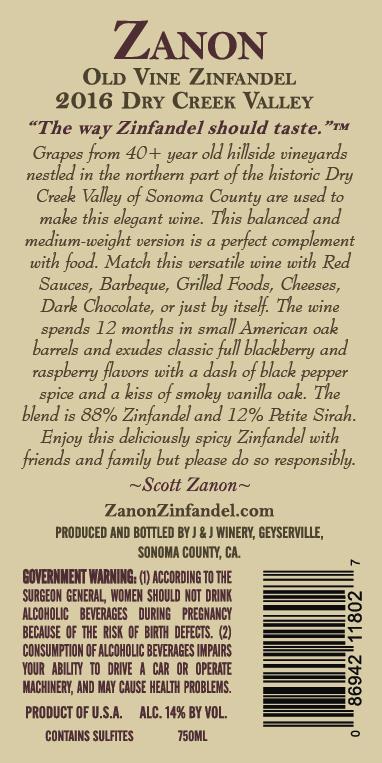 SaveSave
SaveSave
SaveSave
SaveSave