Our Reviews
2012 Vintage Reviews
---
Winethropology.com
Thurs. May 7th, 2015
Cleveland.com
3 Zinfandels $22 and less – wine buy
Mon. May 4th, 2015

Wed. Feb. 25, 2015
GRAPE EXPECTATIONS – Wine Review: 2012 Zanon Dry Creek Valley Zinfandel
Wine Review: 2012 Zanon Dry Creek Valley Zinfandel (PDF)
— Jon Christensen
Columbus Dispatch wine reviewer
---
2011 Vintage Reviews
---

614Columbus.com
Sept. 4, 2014
California Dreamer
— Cheryl Harrison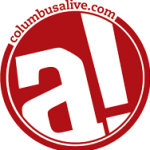 Columbus Alive
August 14, 2014
Wine: Columbus by way of California
– Brittany Kress Gibson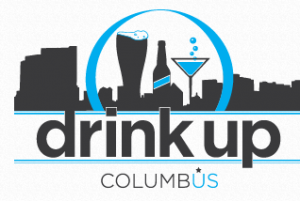 Drink Up Columbus
July 22, 2014

California wine with Columbus roots: Zanon Zinfandel
— Cheryl Harrison

Editor of Drink Up Columbus.

Friday June 27, 2014
UPPER ARLINGTON ENTREPRENEUR SEEKS TO CREATE THE PERFECT ZINANDEL
— Liz Young
Columbus Dispatch Writer

Wednesday January 29, 2014
Wine Review:
2011 Zanon Dry Creek Valley Zinfandel
• Wine: 2011 Zanon Dry Creek Valley Zinfandel
• Price: $18.99
• Aroma: classic zinfandel bramble, complex, unhampered by smothering wood or hot peppery alcohol
• Flavor: bracing wild berries, with great finish and just enough wood, and a transparency of flavors
• Notes: The zinfandel was sourced and blended by Columbus resident Scott Zanon, who has drawn on his former occupation in the wine-distribution business.
— Jon Christensen
Dispatch Wine Reviewer
About
Zanon Zinfandel is the creation and vision of Columbus, Ohio resident Scott Zanon, who spent 16 years in the wine industry. After graduating from The Ohio State University in 1983 with a BS in Agriculture (Agronomy and Horticulture), Scott began by working in the retail side of the business for two years. The first year was spent at Globetrotter Wine & Cheese and the second with Beer and Wine Beverage Center where he was the manager. Both were located in Columbus.
In 1985, Scott was offered a sales position in the wholesale side of the business with American Beverage, a division of Litter Beverage Company. After a very successful year stint, he was approached and hired by Bauer & Foss, Inc. and spent the next 14+ years there.  The first year he was involved with starting the ProVin subsidiary wine company and in the second year, progressed to the supermarket side as Bauer & Foss was just getting involved in that aspect of the business.
For the next 10+ years, he was the buyer for all wines coming from the West Coast including California, Oregon, and Washington plus still called on eighteen high profile retail and restaurant establishments. It was also during this time that Scott established the "Microbrewery" division for the company and secured for the State of Ohio such iconic brands like Sierra Nevada, Brooklyn, Saranac, Dock Street, Portland, Olde Heurich, Celis, Chicago, and New Amsterdam.
During this time period, he was able to travel a bit to California and established relationships with many wineries and growers that he still maintains today. The Zinfandel grape and the wine it produces has always been a favorite. The style back then was a food wine that was medium-bodied and balanced compared to the many hedonistic high alcohol, fruit bombs that are produced today.
Scott left Bauer & Foss in early 2000 and started his own successful business – LifeServers, Inc. His company is an authorized national distributor for both Cardiac Science and Physio-Control AEDs (Automated External Defibrillators).  In 2009, he also wrote a book on trees and its revised version Landscaping with Trees in the Midwest – A Guide for Residential & Commercial Properties was released by publisher Ohio University Press in July of 2014 and was awarded the 2015 GWA Winner of the Silver Award of Achievement from the Garden Writers Association.
Still when Scott visited wine country (Sonoma and Napa) there was a tug. The passion has never left him entirely and he decided to ask friends who own a Sonoma County winery that was started in 1927 if they ever had any extra grapes and/or wine, specifically Zinfandel. With a last name of Zanon, was there really a choice?
2011 was the first vintage with 400 cases produced and all for the State of Ohio. The wine was introduced in February of 2014. You will notice the Dry Creek appellation prominently displayed on the front label. In his eyes, Dry Creek Valley is the best spot in the world to grow Zinfandel…period. The much acclaimed 2012 vintage was released in March of 2015 with 500 cases produced. The highly touted 2013 is now available with 400 cases produced. The 2013 bottling debuts the words "Old Vine" on the front label as the vineyard source is 40+ years old.
The wine is delicious and has a real cork closure. We hope you search the wine out and enjoy its elegant style! Enjoy this special Dry Creek Valley Zinfandel Old Vine with friends, family, and food but do so responsibly.
Now Released – 2013 Fact Sheet
2013 Zanon Zinfandel Old Vine
Dry Creek Valley

-Vineyard Sources-
The Zinfandel vineyards are located on the hillsides in the scenic, bucolic, and historic setting of Dry Creek Valley. This region has long been considered the Mecca for great Zinfandel. The vines are head-pruned and hand-picked from old vine vineyards.
-Technical Information-
Appellation: Dry Creek Valley, Sonoma County, CA
Aging: 13 months in American Oak
Alcohol: 14.0%
-Winemaking-
The 2013 growing season was again blessed with warm weather and mild temperatures that brought the grapes to full maturity. Yields were a bit down but fruit quality was outstanding. The grapes were harvested the middle two weeks of September and exhibited exceptional color, flavor, and tannins Temperature controlled fermentation occurred in stainless steel tanks with daily pumpovers to extract color and flavor from the skins. The wine was then aged in American oak barrels for 13 months.
-Tasting Notes-
Zanon Zinfandel is a classic Dry Creek Valley Zinfandel. The wine exudes ripe blackberry and raspberry notes with a dash of pepper. A long elegant finish is framed by a kiss of vanilla oak. The blend is 94% Zinfandel and 6% Petite Sirah. Enjoy this cork finished "Claret Style" Zinfandel now or cellar for three to five years.